From the writer of Today's Big Stock: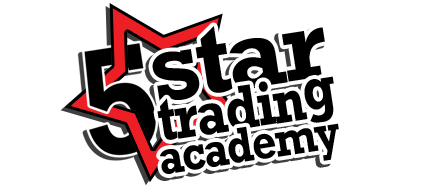 I'm ready to FINALLY experience wealth-generating, profit-preserving trading! I see that this is can happen with the 5-Star Trading Academy course. I am also ready to take total control, acquire complete knowledge and clear, concise understanding of exactly what I'm doing all the time in my trading.
I am ready to TRULY learn all I need to trade successfully in the stock market!
I can see that I will maintain a higher ratio of winning trades and have absolute confidence in my trades – as long as I follow everything that Christian teaches in the 5-Star Trading Academy course.
I also am assured that the steps, checks and balances, rules and technical analysis techniques outlined in the 5-Star Trading Academy, illustrate the same knowledge base and trading processes that you and Christian have been using to generate fortunes in the stock market. I am eager to get going and do the same for MY financial future – starting today!
So please send me my 5-Star Trading Academy course and Bonus, so I can learn the secrets that have brought you so much success.
After reading your Special Report, I am convinced this material is worth even more than that "bells-and-whistles" trading software advertised on TV and the Internet – plus I believe I'm going GET much more value out of the 5-Star Trading Academy than any other trading program.
I understand, however, that you're only charging $99 for the entire course plus the incredible BONUS 2-month membership to Christian Tharp's Marketcast!
By enrolling in the 5-Star Trading Academy I will receive:

All I will be required to pay today is $99 for a 60-day, 100% risk-free enrollment.
Adam, you are going to give me a full 60 days to go through the 5-Star Trading Academy course, receive an incredible amount of knowledge and "power tools" for building a financial empire as I follow "ninja coach" Christian Tharp in my journey to stock market success and mastery.
If at any time during those first 60 days, I'm not completely satisfied with the course, or I simply feel this opportunity is not right for me, I can call, email, write you a letter, or fax you a request – and you will instantly send me my $99 back. And I will send back the 5-Star Trading Academy course materials.
If I am completely satisfied after 60 days I'll pay just $29.95 a month for unlimited access to the Marketcast Calls and Mid-Week Email Update.
I have nothing to lose and everything to gain by taking you up on this unique and incredible offer.